Our annual Rio Band Dinner Dance is coming up on Wednesday, May 25th at the Scottish Rite Center, near CSUS. This lavish event features all of the Rio Jazz Bands playing sophisticated, groovy and funky music for dancing. It is also a major fundraiser for our band program, and the money raised benefits EVERY member of Rio Band.
To purchase tickets, donate items and volunteer your time, please visit our website.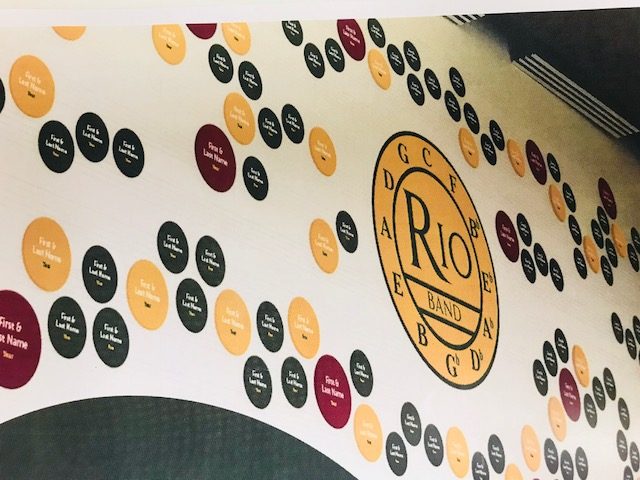 The next update of the PAC Lobby Donor Wall is set for later this spring. With a donation starting as low as $250, you can memorialize your support of the Rio Band with a spot on the wall. More information available here. Ready to reserve your spot? Visit the store now.