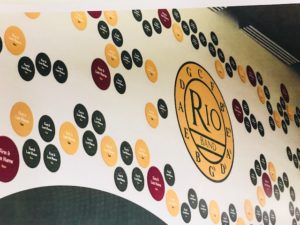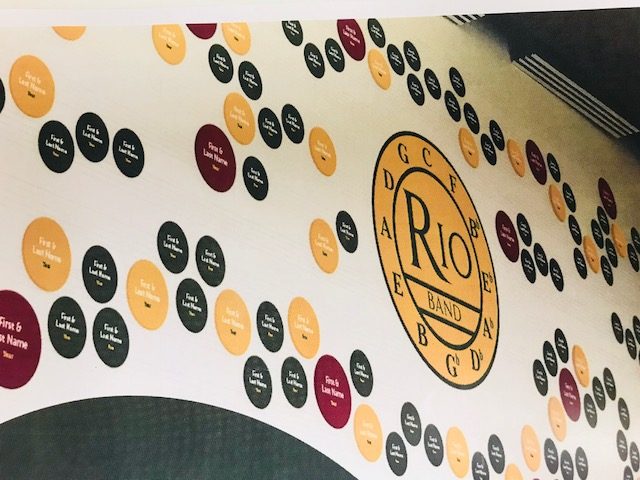 Be Part of the Rio Band Donor Wall
Celebrate and commemorate your student, family or alumni musician. This is a wonderful way to become a permanent part of the legacy of Rio Band.
The donor wall was installed in the fall of 2018 and donors added every year.
Deadline to be included in the next installment is April 28, 2022.
Three levels:
8" Green Circle - $250
10" Gold Circle - $500
12" Purple Circle - $1000
Examples of Text:
Charles Mingus, 2018
Charles Mingus, Class of 2018
The Mingus Family, 2018
The Mingus Family, Class of 2015 & 2018
You can also print out an order form (see button below) and send a check, made out to RABB, to Rio Donor Wall, attn: Leann Ferry, 5424 Bentley Way, Carmichael, CA 95608.
For more information or questions email rabandmail@gmail.com