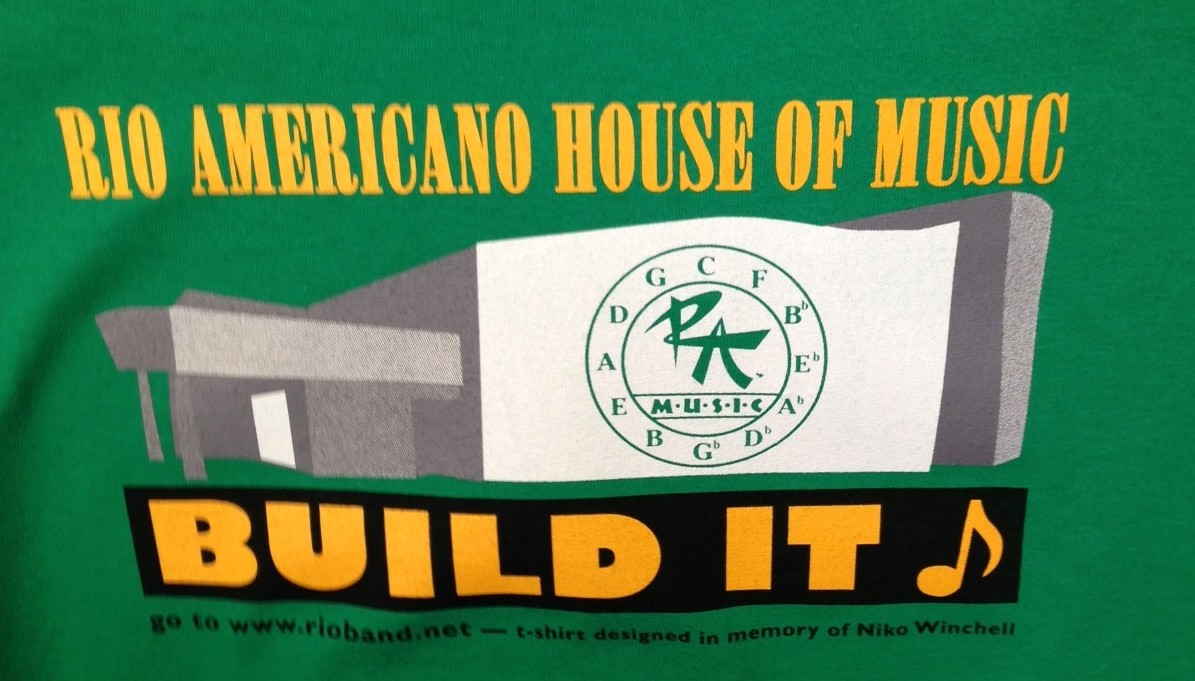 It is now official. Rio WILL be getting a new Theater! The SJUSD Board voted unanimously at last night's meeting to fund construction of a theater at Rio. Planning is to begin immediately, with construction beginning in months, and completion some time next year. This has been a long process, originally begun over 15 years ago. What a tremendous, well-deserved and long overdue measure of respect for the wonderful students at Rio Americano. I would like to thank a few people for their tireless efforts throughout this process-
The Hollis and Swedlow families have led the charge for years, and were always willing to give their time for our kids. Without them, this would not be happening right now.
The entire family of Niko Winchell. Niko's passing was a tragedy for everyone who knew him, and for all of us in Rio Band. His family put their efforts behind our Theater effort as a way to honor Niko, and we are forever grateful. The theater will be a part of his legacy.
Rio Principal Brian Ginter has been a big supporter of the theater project, and went to bat for us throughout the process. We all appreciate his leadership and advocacy.
And a big thank you to everyone who helped make this happen- manning phone banks to help pass Measure N, attending meetings at Rio, attending Board meetings, and otherwise making your voices heard. This was a team effort, and WE DID IT!
Josh Murray