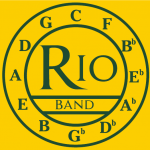 Welcome to the new school year. Here are few things to get your year started off right:
First day of school is Thursday August 16. Musicians can leave instruments home for the first day of school.
Zero period now starts at 7:00 a.m. Savor the five extra minutes but as our wise band directors say "On time is late, early is on time." Zero period musicians should be warmed up and ready to play at 7 a.m.
Our calendar is filling up. All events will be posted here on the website. More details will be added in the coming days.
Emails from our directors are very important. Please read them all the way through. They are concise but informative and will answer most questions you have about the program and events.
If you have a general band question, email RABB at rabandmail@gmail.com and one of our trusty board members will get back to you.