Rio Band has had a busy and amazing month. Congratulations to all the winners. The hard work and early mornings pay off!
Swing Central – Savannah Music Festival

One hundred bands from across the United States submitted audition recordings for the prestigious Swing Central competition which is part of the Savannah Music Festival. Twelve bands were selected to compete in Savannah andRio Americano AM Jazz Ensemble showed up with the jazz and placed third! Here's one of their Swing Central performances – AM playing Night and Day! Swing Central Jazz, #SCJ2018 https://youtu.be/F-UT6EmeF7c
Mingus
A Rio combo was again selected as one of three in the nation to compete in the annual Mingus Festival in NYC. This year's group was award the Mingus Spirit Award for the group that most embodied the spirit and energy of Charles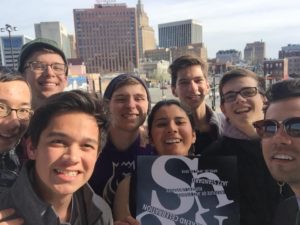 Mingus and his music.
41st Annual Downbeat Student Music Awards
Another Rio Combo TRio was awarded the 2018 Downbeat Award as best High School Small Combo in the United States.